Injection molding machine up to 1000 KN
ARBURG 270 H 350-170 Hi-Drive
Stock number:

1102-20335

Year / Condition:

2012 / used

Control unit:

other (Selogica)

Country of origin:

Germany

Freight basis:

ex works

Item location:

Delivery time:

about 3-4 weeks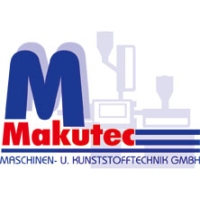 Picture / documents / videos
Technical specs
Details
screw size:

35 mm

injection shot weight in Polysterol:

105 g/PS

closing pressure:

350 kN

daylight:

270 x 270 mm

opening stroke:

200 mm

mould height - Max./min.:

150-350 mm

control:

Selogica

daylight between platens - max.:

380 x 380 mm

total power requirement:

25 kW

weight of the machine ca.:

2,6 t

dimensions of the machine ca.:

3,60 x 1,30 x 2,10 m
Description
operation hours pump: about 19.341
operation hours automatic: about. 17.254

version Hi drive
- highly wear-resistant plastification unit
- Reinforced screw coupling with larger two-edged geometry for high continuous dosing process
- Selogica control direct with sequence editor and touchscreen operation
- Drive unit with:
- Drive motor 5.5 kW
- Pump combination with 10.4 l/min. Loading volume flow and separate cooling circuit
- with hydraulic accumulator for high speeds
- Servo-electric mold height adjustment with automatic clamping force regulation
- mould blow unit 1 with pressure reducer
- Connection / electrical preparation for retrofitting
of mould blow unit 2
- Connection / electrical preparation for retrofitting
of mould blow unit 3
- regulated hydraulic ejector with moveable mould plate
- continuous oil circulation with additional pump for optimized cooling and filtration
- interface for robot according to EUROMAP 67
- Temperature release up to 450 degrees
- interface for printer
- compact Flash and USB interface for data set storage
- Operating authorization with chip card according to EUROMAP 65
- AED - electromechanical dosing drive
- Cooling water distribution with 8 free circuits, manually adjustable
- Basic equipment for additional cooling water distributor with separate inlet and outlet
- Programmable control of machine-related cooling circuit
- Arburg equipment packages No. 1,2,3,5,6,7
- aXw Control ScrewPilote
- Ejector quick release coupling
- Control cabinet water-cooled via heat exchanger
- Protective device open at the top
- Control extension for additional signals
- Plastic screw CrNitrated
- 8 cooling water circuits routed to fixed mould plate
- 6 cooling water circuits routed to the movable mould plate

This machine will be cleaned and functionally tested in our house. After the functional test, the machine can be tested by us while it is still running.

Contact seller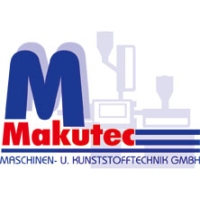 Makutec
Further machines of this dealer