Injection molding machine up to 5000 KN
ARBURG 470 C 1600-350
Stock number:

1102-20100

Year / Condition:

2003 / used

Control unit:

CNC (Selogica)

Country of origin:

Germany

Freight basis:

ex works

Item location:

Straßenhaus (Germany)

Delivery time:

about 3-4 weeks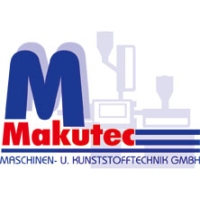 Picture / documents / videos
Technical specs
Details
screw size:

40 mm

injection shot weight in Polysterol:

166 g/PS

closing pressure:

1600 kN

daylight:

470 x 470 mm

opening stroke:

650 mm

mould height - Max./min.:

300 mm

control:

Selogica

daylight between platens - max.:

950 mm
Description
CS version IV
- LCD colour monitor, colour type
- Selogica control unit
- technology step 2 servoregulated with 2 regulating pumps
- highly wear resistant plastification unit
- bigger holding pressure pump for simultaneous movements of of the minor axis
- increased power of the heating circuits 1-12 to 3,6 kW each
- increasing of the min. mould height to 300 mm
- opening stroke still remain the same
- connection for mould blow unit
- core pull 1
- core pull 2
- core pull 3
- temperature release to 450°C
- interface for host computer for ALS
- interface for tempering unit
- interface for printer
- interface for PC keyboard
- Actionica remote control
- 12 electr. heating circuits for mould heating
- connection for signal compressed air on / off
- inteface for colouring/dosing unit
- Arburg equipment packages No.: 1,2,3,5,6,7
- with Arburg robot MULTILIFT V in portal construction
in transverse construction
- 3 CNC axis, free programmable, axis simultaneous
moveable, drive through servo motors
length of the axis:
x-axis: 2.800 mm
y-axis: 920 mm
z-axis: 800 mm
incl. conveyor belt and saftey housing
This machine will be reconditioned in our company and can be tested in our company. This machine can be inspected at every time.

Contact seller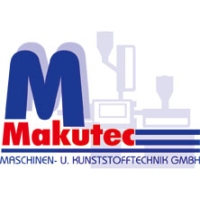 Makutec
Further machines of this dealer